Film and TV Production
"A picture is worth a thousand words."  
  – Old Chinese Saying
It's about media philosophy
The great scientific progress that has been made in television production techniques, enabled the author to attract the audience towards his drama production, interviews and other news covering art and cultural fields. Those techniques attracted people's attention and interests through different ways using arts of persuasion.
Our production in "Our Media", is based on comprehensive media philosophy, addressing different categories of people to ensure that our message is received effectively and accurately, as we employ all our creative capabilities by using the latest means of innovative mass communication technology, where we plan and produce our media materials, so that they match our customers' visions and goals in the light of available resources, general policies, market situation and the target audience.
State of arts
Our Production house is entirely equipped with latest production techniques, equipment and skilled Crew. We have overcome the on outdated production kit legacy. The contrast between then and now is extraordinary that has took the filming to the next imminent level. Our Media in its state-of-the-art facility is fully kitted-out with the latest technology and mirror the best commercial production house and services provider in the region.
Strategy
Our creative staff have produced TV shows, Short and long duration Films, Documentaries, Commercial, Music video, and corporate promotional videos. Our dedicated producers, directors, production and editing personnel can assist with the conceptualization of your production. From inception to content production. Our Media Production can help you realize your vision.
Our creative producers and directors work closely with your writers to translate the verbal word to a visual one. Our coordinating and budgeting producers strive to meet scheduling and budgetary milestones
Defining the audience of the project.
Defining the message of the project.
Defining the where and when to publish or broadcast.
Designing and planning the project upon the client's budget.
Writing a unique script.
Designing a creative storyboard.
Determining the ideal video length.
Location selection if required.
Usage of high and latest technologies and equipment.
On time delivery of project.
Video Production / Real TV
Show / programs
Current affairs
Talk Shows
Time-laps
Advertisements
Documentary films production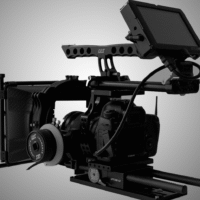 Marketing and tourism and awareness films production
Story board and Voice Over
Commercials & Corporate